If you have come here looking for an Asian sourcing solution to obtain raw materials or finished products for your company or a marketing solution wherein you can begin to penetrate the Asian market with your company's products, you have come to the right place. Since the year 2000, Chinese Pacific's management has been working with US clients to assist them in smoothly overcoming the barriers to sourcing in the Asian marketplace. Each client's needs are evaluated individually and supply chain solutions are tailored to meet those individual needs.
We have a proven track record of supplying some of the most difficult to source products in Asia to some of the most demanding customers in the USA. The reason for our success is simple – we are actually here.
Many US-based companies profess to have a stable of manufacturing "partners" and/or offices in Asia. In truth, most of these companies have little more than contacts in Asia. When the time comes to "manage your sourcing project" they send your project across the ocean and hope for the best.
We are on the other side of that ocean. We live here, work here, are active in the local business community and charitable functions here and as a result of it, we have the "guanxi" (credibility and connections) necessary to make your company succeed here.
Our offices are located in China's Guangdong province central to the powerhouse industrial cities of Shenzhen, Guangzhou, Dongguan and Zhuhai. Guangdong province is the country's center for manufacturing and export excellence. If you are ready to open your "virtual Asian sourcing office" contact us today for more information at info@chinesepacific.com Inquiries from USA manufacturer's reps looking to broaden their line card with reliable alternative sourcing solutions are also welcomed.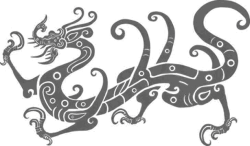 37 Huali St.,Suite 201, No.2 Zhongshan Rd. Zhongshan, GD PRC 528402
Tel: 0760.8888.9170 | Fax: 0760.8888.9175
info@chinesepacific.com