The best way to characterize CPL is to think of it as your company's Asian office. We partner with small to medium sized US companies who must compete with their much larger industry counterparts for survival but who find the prospect of entering the Asian market to achieve procurement cost savings or to increase sales in a new market by themselves too daunting and potentially costly to be a viable business strategy.
We are a fully staffed Chinese mainland based company with years of experience in putting US businesses and suitable Asian suppliers together. We also work with selected companies to identify suitable joint venture partners for US companies wishing to sell their products in the Asian market. We operate in Mainland China, Taiwan and Hong Kong to provide these services.
The company is run by an American CPA who lives in China full-time and manages the activities of the company's 16 Chinese national employees. All Chinese employees are fluent in Mandarin, Cantonese and English. Over half of them have college degrees in areas ranging from Engineering, Economics, Marketing and Business Management.
Having an American business manager with years of experience consulting with stateside companies on strategic management issues combined with well educated and experienced Chinese nationals serves to ensure that the cultural barriers to getting deals done in a cost effective manner are handled smoothly from the onset of the project and never become an issue. Our local presence and credibility with the Chinese business community also allows us to act as an intermediary to facilitate standard trade credit terms and shipping logistical support for clients with solid credit histories.
We also provide services in the following areas:
Production Management
In-Line Quality Assurance
End-of-the Line Quality Auditing
Transportation Management
Custom Clearance
Final Delivery
Financing
See more details about the value added services CPL provides or contact us for additional information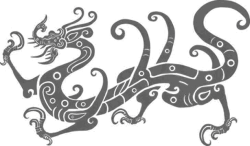 37 Huali St.,Suite 201, No.2 Zhongshan Rd. Zhongshan, GD PRC 528402
Tel: 0760.8888.9170 | Fax: 0760.8888.9175
info@chinesepacific.com